3-Piece Reflective Colors
3-Piece Reflective Colors
The Reflective Advantage
Increasing Your Visibility
Our reflective back patch sets offer a tremendous safety advantage for Blue Knights by increasing your visibility in low light conditions. The embroidery is done on a special smooth, highly reflective base material.
Standard Size: Rockers are 12 inches from side to side with a 6.5 inch tall center shield.
Small Size: Available for petite women or children. Rockers are 8.6 inches side to side with a 5 inch center shield.
Lettering Choice: Block or Old English lettering.
Standard Size: $70.00
Small Size: $70.00
*Note: A discount is available for 12 or more sets colors with the same state and chapter lower rockers. Please see our Quantity Discount page.
Sales Permit #600-0079104
Normal daytime appearance
High reflectivity at night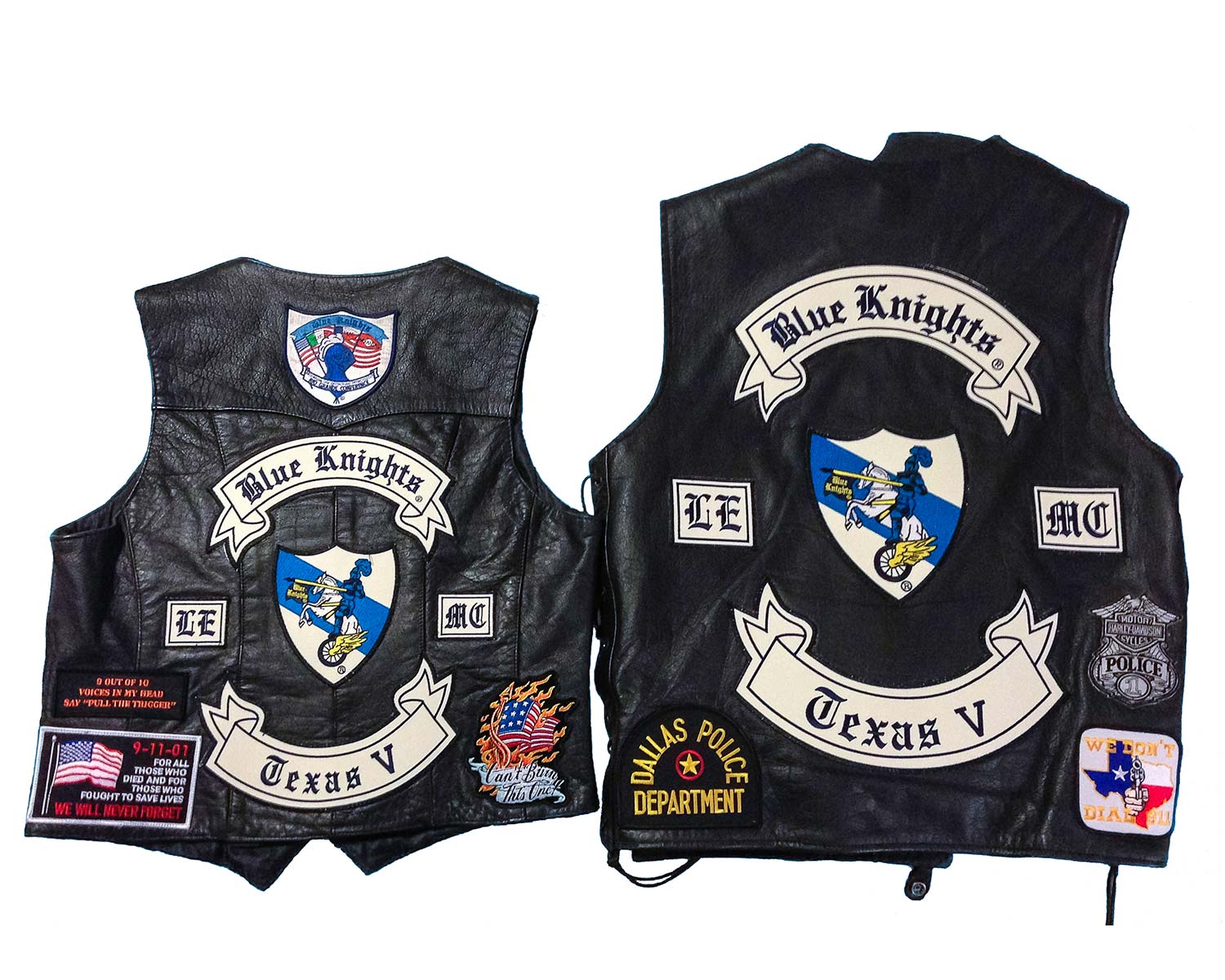 The small size is suitable for petite women and children